So I have finally started having dreams about our baby boy! But instead of him looking like myself or my husband or a cool combo of both of us...he looks like friend's baby or a baby I saw in a movie/TV/commercial. My mind sure has a funny sense of humor.
And finally, to all who celebrate: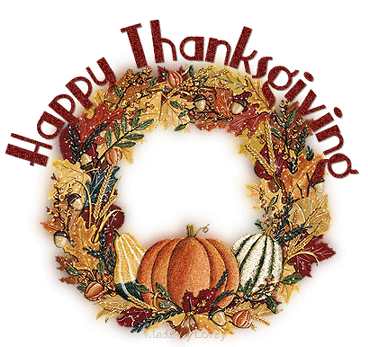 glitter-graphics.com
Please take a moment to give thanks for everything in your life, no matter how big or small.